All Points Yarn
21921 Marine View Drive South
Des Moines, WA 98198
206-824-9276 (YARN)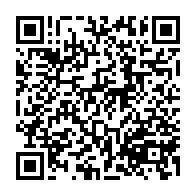 Scan QR for Mapquest Directions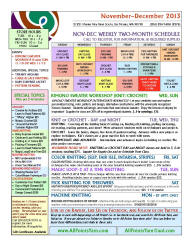 Download
the Current
List of Classes
---

Locator Map to
ALL POINTS YARN
---
Tuesday
10a - 6p
Wednesday - Thursday
10 a - 7p
Friday - Sunday
10a - 5p
Monday
Closed
---
EMAIL allpointsyarn@aol.com
RAVELRY
ALLPOINTSYARN
FACEBOOK
All Points Yarn
---
Visit Your Online Tupperware
Store!
View the Current Product Flyers and Tupperware Catalog
---
We Gladly Accept
---
FREE PATTERN - RUFFLE YARN SCARF The Wonderful One-Stitch Knit Scarf
EPiC Wool Color Selection
EPiC Wool colors are presented here as a complete palette. As you run your mouse over each color image, you will see the color number, color name, and the color (RGB) information for each selection. These images are taken from the yarn itself for their sumptuous multitonal qualities. Please note, color representation depends on monitor settings, so it is best to have a sampler in hand as you make your purchasing decisions.
EPiC Color Selector
Multitone Colors
200s
Solidtone Colors
300s
Ordering EPiC
EPiC is available by cone, pull skein, hank, or sample.
EPiC by the Cone
One Pound Cones
16 oz. Cone (454 g) 4,800 yds (4320 m)
Price: $80.00 each



Half Pound Cones
8 oz. Cones (227 g) 2,400 yds (2160 m)
Price: $40.00 each



Quarter Pound Cones
4 oz. Cones (113.5 g) 1,200 yds (1080 m)
Price: $20.00 each



EPiC by the Pull Skein
Two Ounce Pull Skeins
2 oz. Pull Skein (56.8 g) 600 yds (540 m)
Price: $11.70 each


EPiC by the Hank
One Ounce Hanks
1 oz. Hanks (28.3 g) 300 yds (270 m)
Price: $6.00 each


One-Half Ounce Hanks
1/2 oz. Hanks (14.1 g) 150 yds (135 m)
Price: $3.33 each


Designer Sample PackIt
1/2 oz. Hanks of All 114 Colors
3.6 lbs. (1621 g) 17,100 yds (15,390 m)
Price: $306.00 each
Save $75.00 over purchasing each individually


EPiC by the Sample Reeling
10 yd. Reeling Sample PackIt of All 114 Colors
0.23 lbs. (107.8 g) 1,140 yds total (1026 m total)
Price: $81.00 each
Save $90.00 over purchasing individually


10 yd. Reeling Sample of Individual Colors
.002 lbs. (.95 g) 10 yds (9 m)
Price: $1.50 each


All Points Yarn


Create Your Badge
---
Add this page
to your favorites!
---
AUTHORIZED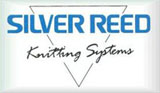 Silver Reed
Knitting Machines & Accessories
Seattle & Puget Sound, Washington

DesignaKnit8
Dealer
Technical Support
Instruction
Order Forms
---
QR Code
Quick Results
Stitch Patterns
An All Points Yarn
Un-vention!
Use your Smartphone's
Barcode Reader app to select from the growing selection of free stitch patterns on Ravelry.com
Here's a sample!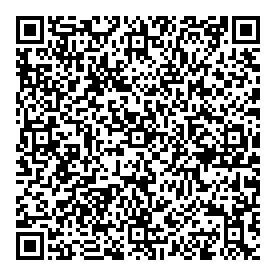 ---
All Points Yarn
Original Patterns
Paint Ball Scarf
"Around the World"
Easier than Entrelac
Crocheted Afghan
---
EPiC Worsted Wool
---
All Points Yarn on YouTube
---
---
Links to Artisans