All Points Yarn
21921 Marine View Drive South
Des Moines, WA 98198
206-824-9276 (YARN)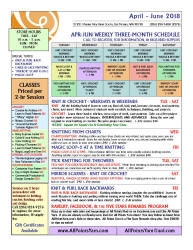 Download
the Current
List of Classes
---
LINK TO US!
USE YOUR CELL PHONE'S BAR CODE SCANNER APP!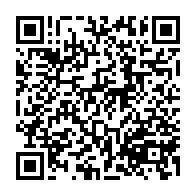 Scan QR for Mapquest Directions
---

Locator Map to
ALL POINTS YARN
---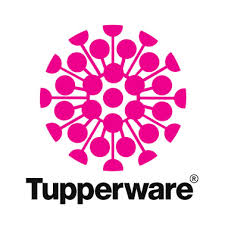 View the Current Product Flyers and Tupperware Catalog
---
---
We Gladly Accept
---
EMAIL allpointsyarn@aol.com
RAVELRY
ALLPOINTSYARN
FACEBOOK
All Points Yarn
---

H. MORGAN HICKS brings to fiber artists and designers a lifetime of student-oriented education and training in textile color and design, fabric-making techniques, specializing in knitting, crochet, and needlework applications.
He holds a Bachelorís degree in Anthropology specializing in aesthetic traditions and art education at the University of Oregon, and an M.S. in Engineering, Technical Writing from University of Washington.
Being a crocheter and embroiderer since childhood, Morgan took up hand knitting with ease and accomplishment while employed at Eugene, Oregonís Yarn Shed. He has had the privilege of working with Elizabeth Zimmermann and Barbara G. Walker, expert hand knitters, designers, and authors. Upon graduation, he relocated to Seattle and established Sweaters by Design, and since 1983, has launched lines of original sweaters for specialty clothiers and boutiques. With the purchase of his first knitting machine in 1985, a steady stream of original fabric designs, articles and publications, innovative solutions for machine knitters, and many extremely popular color and design courses began that continues today. Many of these designs are the foundation for his innovative hand knits and crochet creations. All Points Yarn was opened in 2008 on a Friday the 13th in May to continue and focus his creativity and teaching. To view a small selection of pieces of his design work, visit his Gallery page.
An award-winning, credentialed fiber artist, and now, store owner, Morgan Hicks has been a favorite instructor affiliated with the Fashion Design department of the Art Institutes International in Seattle where he presented courses in fashion marketing, portfolio development, computer-aided fashion design, and business writing. He received a Masterís degree in Engineering specializing in Technical Communication from the world-renown University of Washington where he was awarded an Outstanding Teaching Award. Morgan has published over 50 articles and numerous designs in North American knitting periodicals, including KnitWords, Machine Knitters Source, Knit 'n' Style, and Machine Knit America, and is the creative force behind the Design Compendium CDs, the Mosaic Knitting Companion CD, and the Passap E8000 Cross Reference. He is the inventor of the Leg Extensions for knitting machine stands, the "Claws-free" Fabric Weight for machine knitting, the Tandem Knitting Bracket, and the creator of the Simplified Color System for textile designers. He works tirelessly as a source of inspiration to hand and machine knitters, and crochet and needlework consumers the world over to provide technical solutions to their project or design problems. He is an inspiring, enthusiastic knit fabric designer, having produced thousands of beautiful motifs for machine and hand knitting and crochet, a developer of new stitches and techniques for crochet and machine and hand knitting, as well as pursuing the ongoing interests in historical and new technology in fashion.
His interests include archaeology and anthropology, fine arts and fashion history, science and engineering, landscape gardening, travel, and the culinary arts. He was a contributing writer for KnitWords magazine until it ceased publication in 2010, and has demonstrations, classes, and workshops at national hand- and machine-knitting seminars, such as TNNA, Newton's Yarn Country festivals, knitter's cruises, and the West Coast Men's Fall Knitting Retreat.
He is currently the owner of All Points Yarn in Des Moines, WA where he offers a full-range of personalized classes and color/design workshops from beginning to advanced knitting and crochet, machine knitting, fabric and needle felting, dyeing, embroidery, and needlepoint.
All Points Yarn


Create Your Badge
---
Tuesday - Saturday
10a - 5p
Sunday - Monday
Closed
---
AUTHORIZED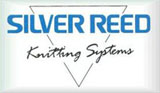 Silver Reed
Knitting Machines & Accessories
Seattle & Puget Sound, Washington

DesignaKnit8
Dealer
Technical Support
Instruction
Order Forms
---
QR Code
Quick Results
Stitch Patterns
An All Points Yarn
Un-vention!
Use your Smartphone's
Barcode Reader app to select from the growing selection of free stitch patterns on Ravelry.com
Here's a sample!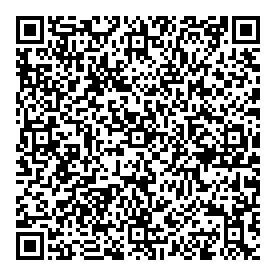 ---
All Points Yarn
Original Patterns
Paint Ball
Reversible Scarf
"Around the World"
Easier than Entrelac
Crocheted Afghan
---
---
All Points Yarn on YouTube
---
---
Links to Artisans